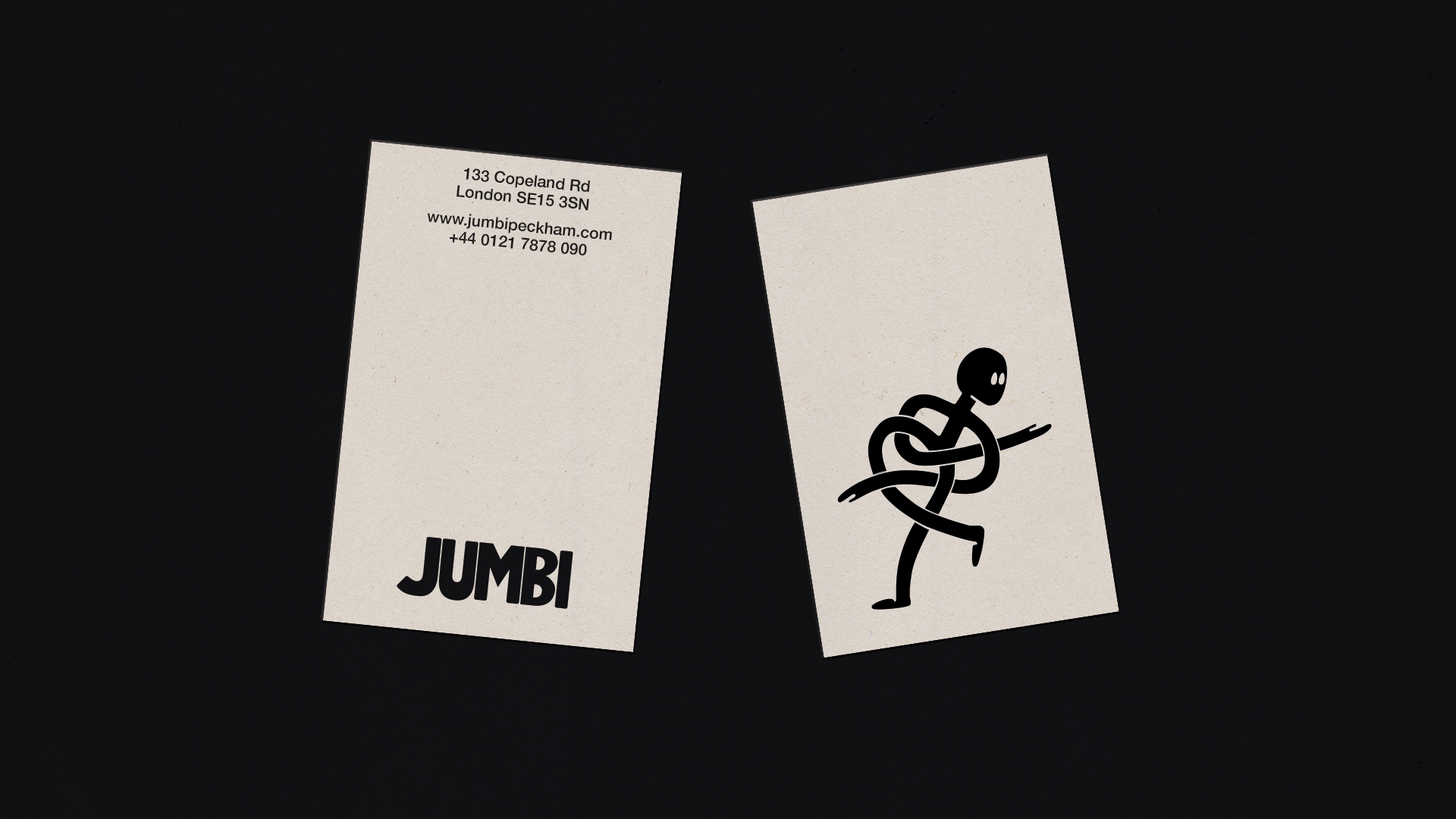 Jumbi is a Hi-Fi music bar and restaurant in the heart of Peckham, a celebration of the sounds and flavours of the African-Caribbean diaspora. The mythology of the 'Jumbi'we think was summed up best by one of the owners:

"an ancestral apparition said to have survived the journey from Africa to the new world. Thought to be derived from the Congolese word Nfumbi, Jumbi translates as Zombie in Haitian Creole and Duppy in Jamaica/Barbados. Known to drink rum and be easily distracted…."

With this in mind, we created a logo/character that captured this sense of movement and mischevisouness and a custom typography that includes a full alphabet inspired by the sign-writing of Caribbean markets.